Brickbacker makes crowdfunding more fun and creative
We're a crowdfunding platform which designs models made out of LEGO bricks as part of campaigns run by NGOs and other organizations.
The Brickbacker project began in January 2015 when founder Lars Louring finally decided to rent an office space in Aarhus. He had toyed with the idea of creating a crowdsourcing platform based on LEGO bricks for quite some time. However, it wasn't until 2015 that the company vision took shape – he wanted to create a way for NGOs to fundraise by selling custom-made models made out of LEGO bricks. And ta-dah! Brickbacker was born.
Our vision is to (help you) make the world a brick better. And while you're doing so you and your supporters get an awesome reward! A pure win-win situation.
This is (a simplified version of) how we do it:
Values
Storytelling is the foundation of our company and we always strive to tell – and show – the most compelling stories through our campaigns. Stories that activate the imagination and stimulate the senses. We find that stories help to communicate a message and build bridges between people. And really, who doesn't love a good story?
The central element of our stories is the good cause. We know that the definition of a good cause is relative and to us, it does mean many different things. In general, we support NGOs and organizations with a desire to create a better world whether it's through saving a forest, or supporting a sports club with little means. There's an added bonus as well – by displaying your Brickbacker model, you get to show the world that you're part of a community surrounding a good cause!
Since our building material is LEGO bricks, we of course value creativity. We turn the ideas of our customers into reality. This requires creative skills in seeing patterns and making connections to the customers' stories in order to create the most expressive and best possible model. We also enjoy getting down and dirty with the bricks ourselves – both to turn our own ideas and visions into tangible objects, and just to have fun.
One of our beliefs is that transparency breeds trust and therefore we strive to be a transparent company in every aspect of our business. This also implies that we will follow up on the potential projects that our end users support through our campaigns so they can see that their contribution actually makes a difference.
Last but not least, we also aim to make high-quality products and this includes everything we produce – the brick-built models, building instructions, packaging, and service. We pay attention to every little detail to make sure that the end user gets a great experience from supporting one of our campaigns.
If you want to know even more about our brand, you can also check out our brand guide.
Team members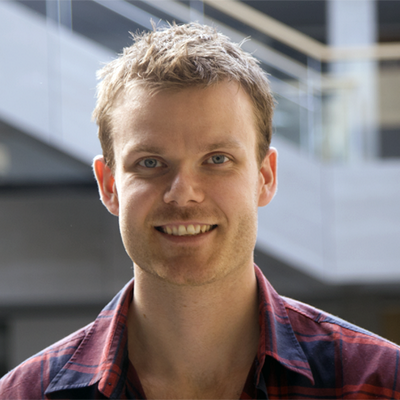 Lars Louring
Brick Boss
Founder of Brickbacker with a background in learning and play. He was an intern at LEGO Education but decided to start his own brick empire with a mission to save the whole world and stomp his interns in ping pong.
Juliane Bach Larsen
Chief Brand Officer
Experience economist who daydreams about living in Japan, petting cats and becoming the CEO of The LEGO Group. She's a jack (or queen, more likely) of all trades with only one weakness: otter GIFs.
Alexander Nass Kahr
Design Intern
Multimedia designer, always dabbling in graphic design and all kinds of visual business. He has a special passion for video games, typography and metalcore.
Trivia
Number of ping pong accidents:
2
Current Achtung, die Kurve! champion: Rasmus
Total amount of LEGO® bricks owned: Uncountable
[[[["field2","equal_to","50"]],[["show_fields","field55"]],"and"],[[["field2","equal_to","100"]],[["show_fields","field76"],["hide_fields","field84,field83,field82,field81,field80,field79,field78,field77,field55"]],"and"],[[["field2","equal_to","150"]],[["show_fields","field77"],["hide_fields","field84,field82,field83,field81,field80,field79,field78,field76,field55"]],"and"],[[["field2","equal_to","200"]],[["show_fields","field78"],["hide_fields","field84,field83,field82,field81,field80,field79,field77,field76,field55"]],"and"],[[["field2","equal_to","250"]],[["show_fields","field79"],["hide_fields","field84,field83,field82,field81,field80,field78,field77,field76,field55"]],"and"],[[["field2","equal_to","300"]],[["show_fields","field80"],["hide_fields","field84,field83,field82,field81,field79,field78,field77,field76,field55"]],"and"],[[["field2","equal_to","350"]],[["show_fields","field81"],["hide_fields","field84,field83,field82,field80,field79,field78,field77,field76,field55"]],"and"],[[["field2","equal_to","400"]],[["show_fields","field82"],["hide_fields","field84,field83,field81,field80,field79,field78,field77,field76,field55"]],"and"],[[["field2","equal_to","450"]],[["show_fields","field83"],["hide_fields","field84,field82,field81,field80,field79,field78,field77,field76,field55"]],"and"],[[["field2","equal_to","500"]],[["show_fields","field84"],["hide_fields","field83,field82,field81,field80,field79,field78,field77,field76,field55"]],"and"],[[["field89","equal_to","0.5"]],[["show_fields","field16"]],"and"],[[["field90","equal_to","Are you nuts"]],[["hide_fields","field33"],["show_fields","field91,field94"]],"and"]]